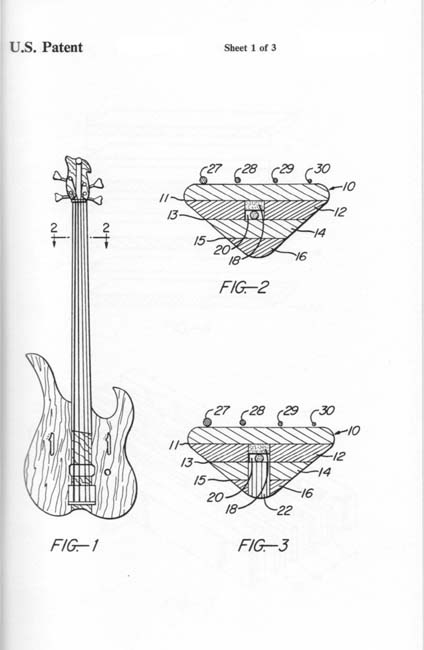 Our patented design produces necks that are extremely stable. The feel of the neck – the shape – is entirely exclusive, made to fit the shape of the human hand for increased comfort and ease of playing. The horizontal lamination construction is patented and is new to the art of guitar-building.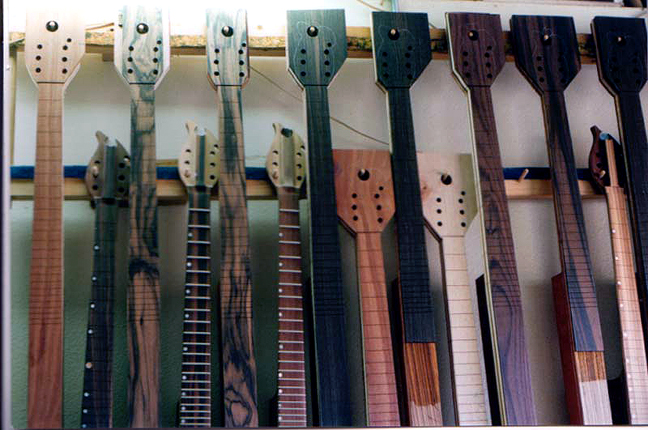 The horizontal lamination process utilizes two or more species of exotic tone woods. Each is split, with an intervening layer inserted, then the original grain pattern is re-established between the layers. This level of attention to detail is singular in the industry.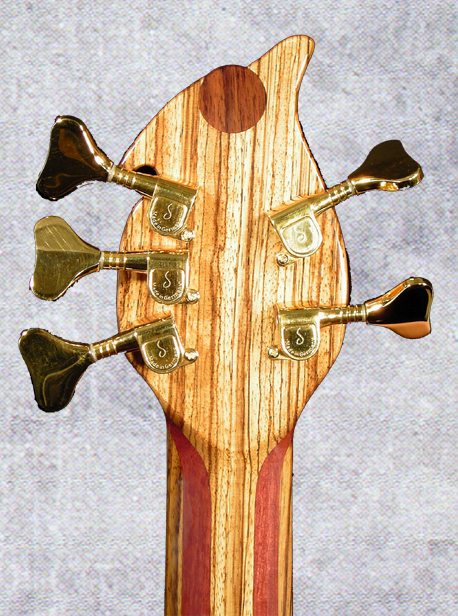 Our necks are more responsive and capable of transferring greater fundamental tones to the body.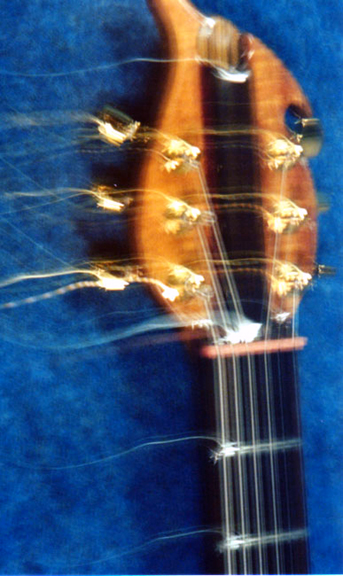 What you hear is more of the string's energy – strong – with no dead spots

Nuts are made from pink ivory, the rarest hardwood in the world, which is self lubricating and totally superior to graphite.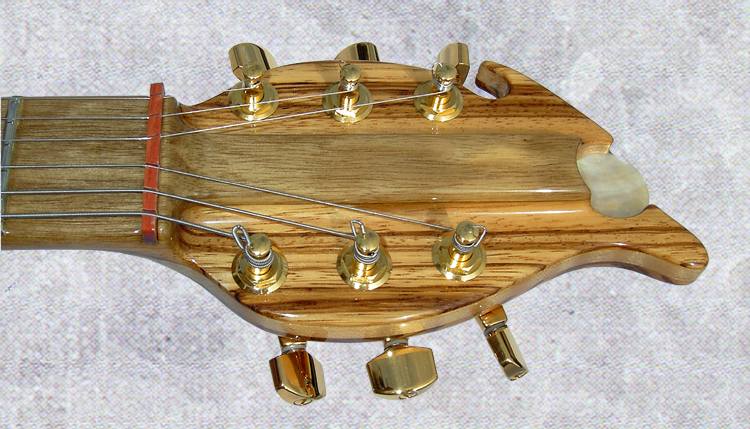 Necks are one piece, from the headstock down through the body of the instrument.