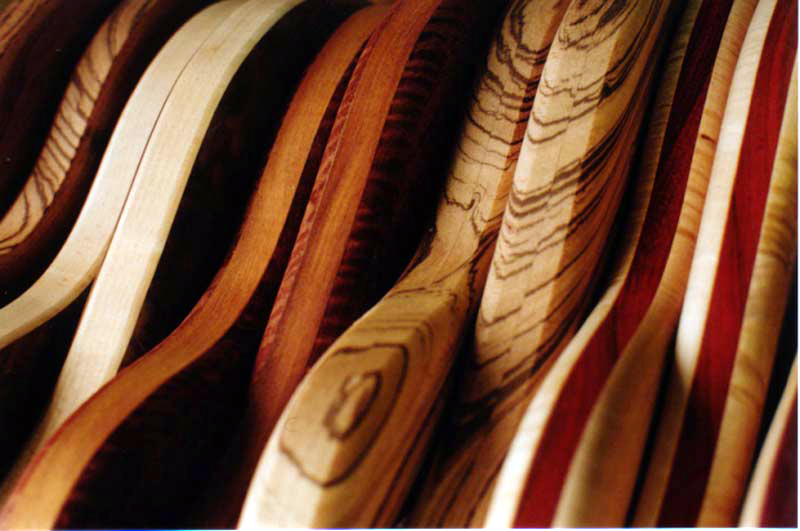 All bodies are semi-acoustic. They are designed to create an instrument that is lighter in weight, with greater audio character and no feedback problems.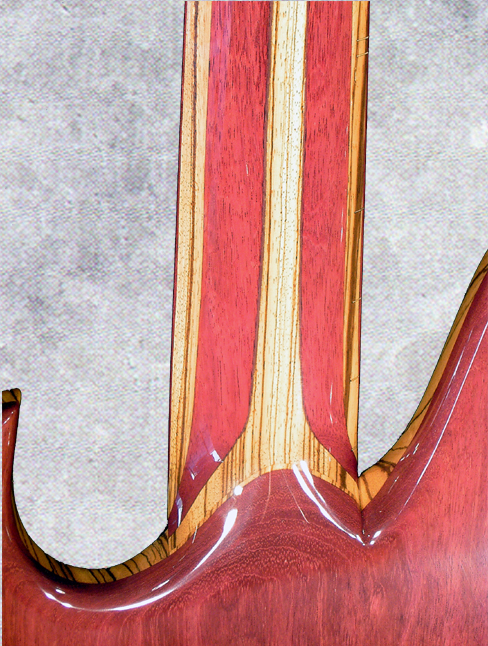 Another primary design consideration at Linc Luthier is functional simplicity. The elimination of plastic, paint and screws is an example of our philosophy. Electronics include a volume and a blend knob, so you can put as much of each pickup into the mix asyou desire.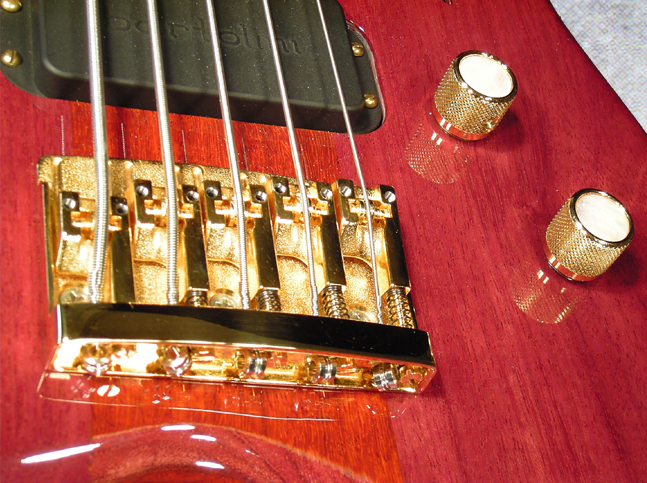 All basses and guitars are lightweight without sacrificing tone quality. Instruments are designed around one-of-a-kind pieces of hardwood – beautiful, but not endangered.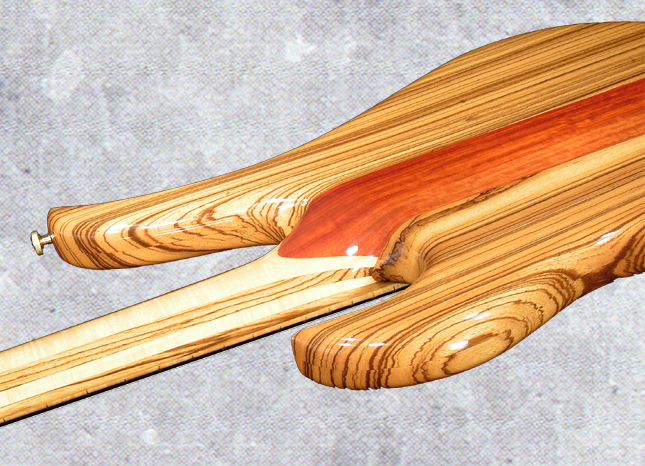 By allowing flexibility of design, the highlights in every material can be maximized. Unlike mass-produced instruments, a wide variety of materials can be used to create instruments which support the tonal requirements of individual playing styles.