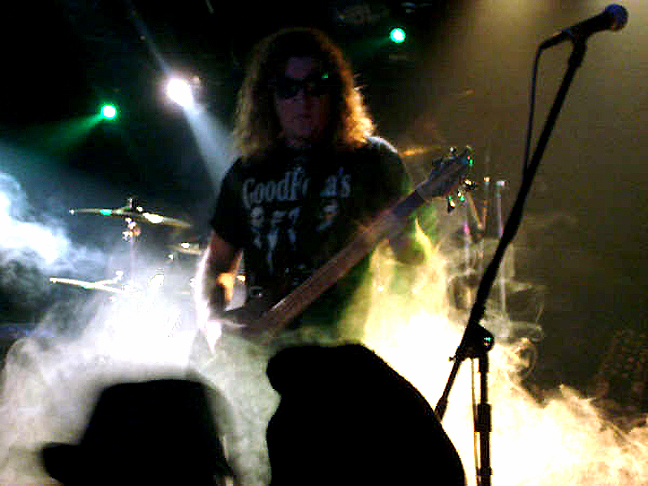 We offer four-, five-, six-, eight-string basses, fretted, fretless, and double-necks, in all combinations.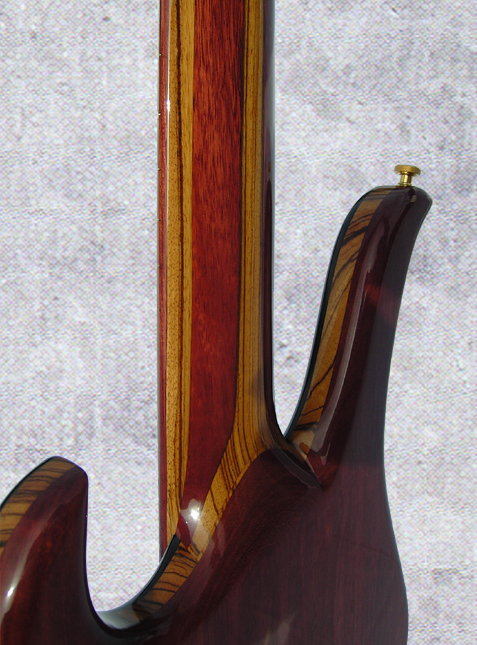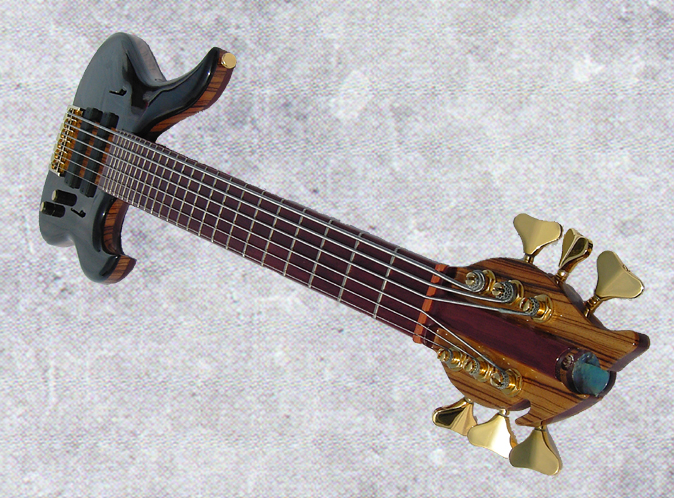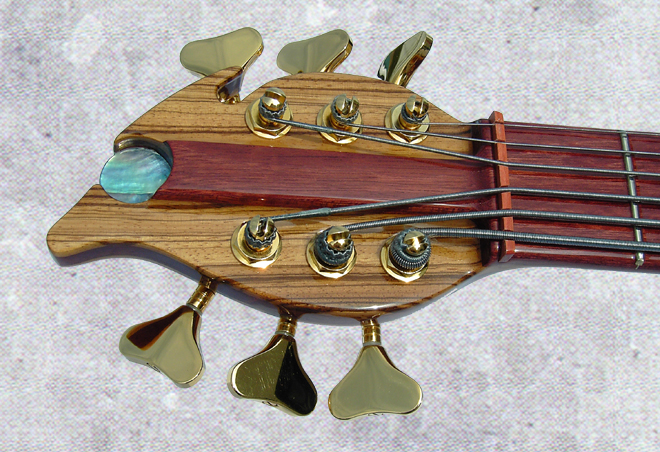 What differentiates our "models" is the wood combinations and custom tone unique to each instrument.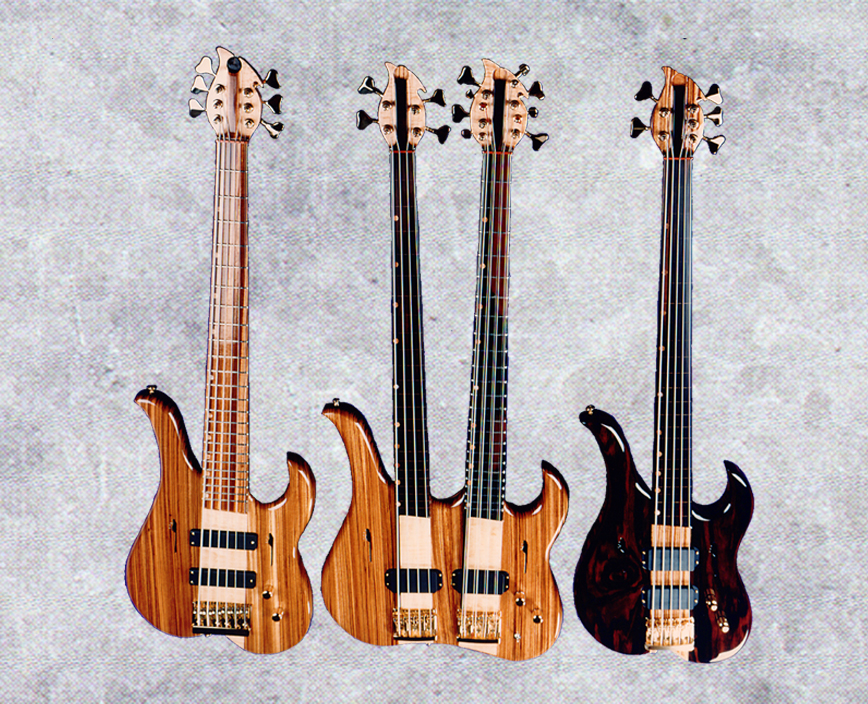 If you like a bright sound, a dark sound, or the warm mid-range of an upright, we can accommodate your desires.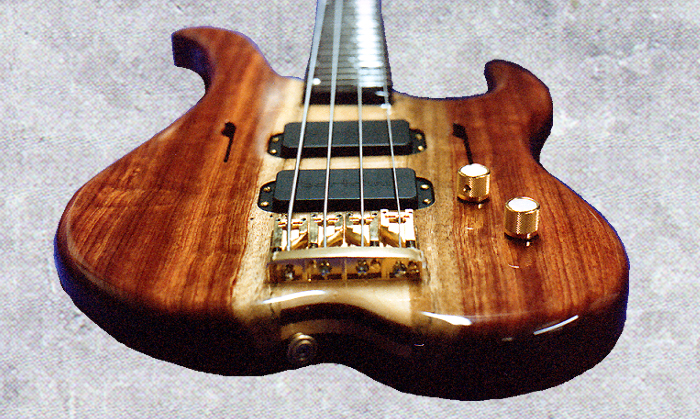 On these instruments, volume and pan are all the controls you'll ever need.
All adjustments are kept simple and powerful. Pickups are passive.